🎄🎄🎄 It's the most wonderful time of the year 🎅🏽🎅🏽🎅🏽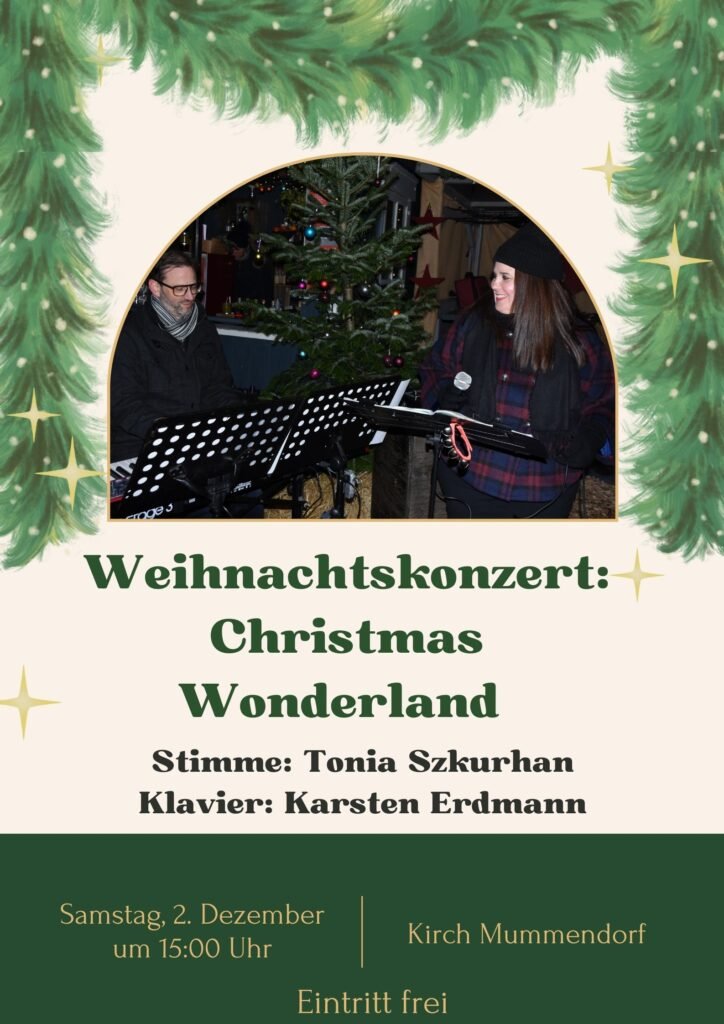 I am very excited to start the Christmas season with a wonderful Christmas concert at Kirch Mummendorf. I will be performing a wonderful mix of classic and pop Christmas songs, as well as some evergreen and jazz songs. With Karsten Erdmann on piano, it will make for a wonderful holiday concert. Here are all the details:
❄ When: Saturday 2nd December
❄ Time: 15:00 (3:00pm)
❄ Where: Kirch Mummendorf (Kirchstrasse 1, 23936 – Stepenitztal)
❄ Free Entry!